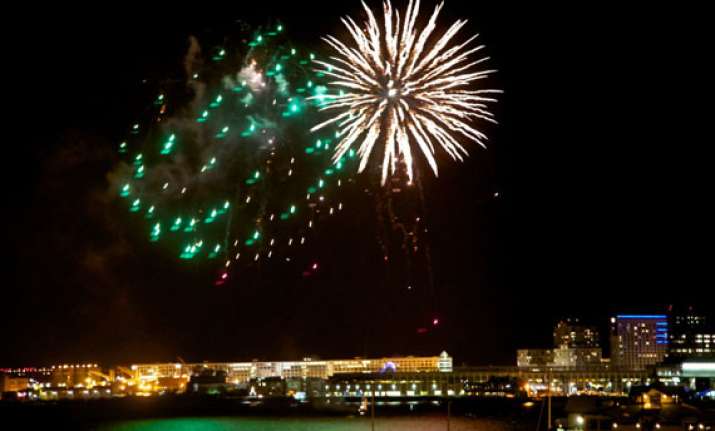 New Zealand,Dec 31: New Zealand's main city of Auckland became one of the first to see in the New Year with onlookers gathering at the harbour to enjoy the fireworks display.
As the clock struck midnight (1100 GMT), fireworks were set off over the the city's 328 metre (1,076 feet) Sky Tower near the harbour, to the sound of boat horns.
The South Pacific nation is one of the first to greet each new year because of its proximity to the International Date Line.