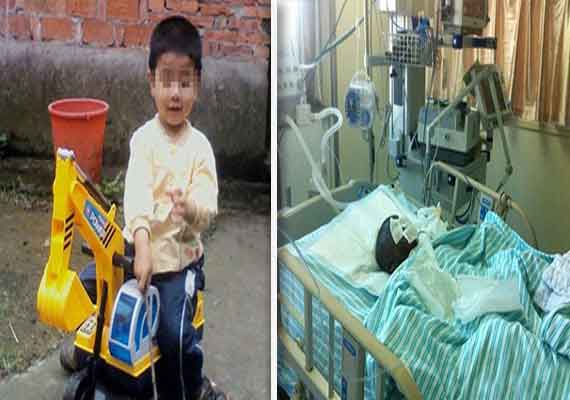 Jinhua, China: In a horrific incident a Chinese woman named Shen Dan forced her 4 year old son  Duoduo, to drink petrol and then set him on fire in Jinhua province of East China.
The boy is now fighting for his life in intensive care. Reports said the woman did so in order to take revenge from her husband Zhang Qiusheng because he used to abuse her.
The neighbours said the couple frequently had quarrels over money almost every day.