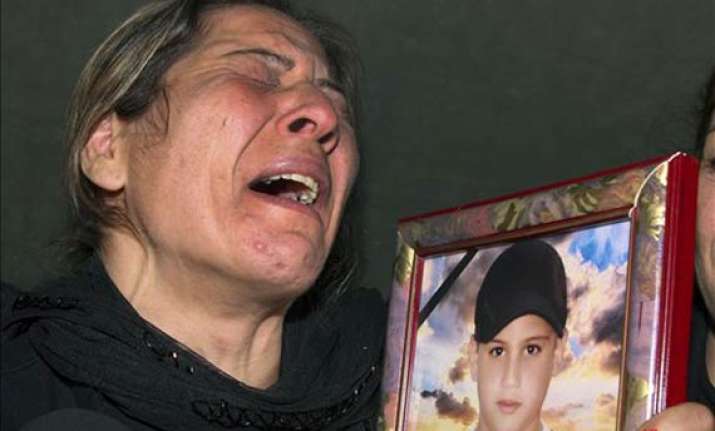 Brussels, Dec 2 : Europe and the United States tightened economic sanctions on Syria on Thursday , ramping up international pressure as the UN said more than 4,000 people have died in a crackdown on dissidents. 

The violence on the ground spread, and a Syrian human rights group said troops raided towns and villages in the flashpoint provinces of Homs, Hama, and Daraa, killing 16 civilians and detaining at least two dozen others.

 At least 4,000 people have now died since anti-government protests broke out in mid-March, UN rights chief Navi Pillay said, warning the real toll could be grimmer still as "the information coming to us is that it's much more." EU foreign ministers met Arab League secretary general Nabil al-Arabi over lunch in Brussels in a bid to show a united front against President Bashar al-Assad's crackdown on protesters.

The ministers agreed to work with the League as it implements unprecedented sanctions against Assad's regime.  "They believe that this could have a strong effect on the regime. They are continuing to put the pressure on, we are very keen to support their leadership on that," EU foreign policy chief Catherine Ashton said after the talks. 

For his part, Arabi rejected "any accusation that the Arab League is inviting any intervention" in Syria after Damascus accused members of the pan-Arab organisation of pushing for an "internationalisation" of the unrest.

The EU slapped a 10th round of sanctions on the regime,adding bans on exporting gas and oil industry equipment to Syria and trading Syrian government bonds in an effort to choke off funding.