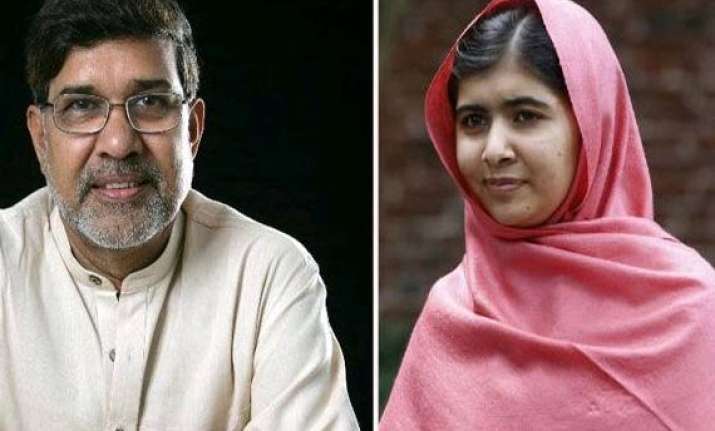 Brussels: European Union leaders as well as political groups in the European Parliament Friday congratulated India's Kailash Satyarthi and Pakistan's Malala Yousafzai, the winners of this year's Nobel Peace Prize.
"Today's decision pays tribute to the undisputable right to education for all children, equal rights for women and the important campaign against their oppression," said European Council president Herman Van Rompuy, and European Commission president José Manuel Barroso in a joint statement.
"We are delighted for Malala, who so courageously stood up for her rights and paid a high price for something that many in our countries take for granted. But we cannot forget the millions of other children around the world who are denied their right to education. This is a victory for all of them. Young boys and girls who aspire to learning," said the two EU leaders.
"And we are delighted for Kailash Satyarthi, who staunchly has advocated children's rights across the globe. As the first donor of development aid worldwide, the EU and its member states have constantly worked to root out poverty, one of the prime causes of child labour," they said.
"The decision equally sends a strong message to those who try to impeach on the fundamental right to education, by violence, suppression and cowardly threats," the two leaders stated.
"But Malala Yousafzai and Kailash Satyarthi will not be threatened and neither will the European Union. We urge all leaders worldwide to redouble their efforts for the education of all children and to intensify the fight against poverty," they added.
President of the European Parliament Martin Schulz "warmly congratulated" the two laureates of the Nobel Peace Prize 2014.
"I also welcome that the Prize was awarded to two children's rights activists in India and Pakistan: education for all children is key to a sustainable peace," he said.