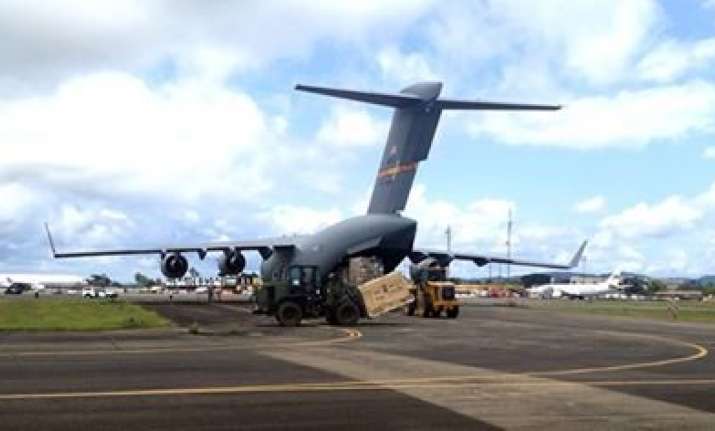 Brussels: The European Union (EU) will organise airlift operation to the Ebola-hit west Africa, with the first cargo plane to take off on Friday.
About 1 million euros (about $1.26 million) funding will be allocated to UNICEF, enabling three Boeing 747 cargo planes to transport vital material to Sierra Leone, Liberia and Guinea, Xinhua reported citing European Commission here Tuesday.
The first plane will take off Friday, carrying 100 metric tonnes of emergency equipment from Amsterdam to Freetown in Sierra Leone.
The supplies and equipment include personal protection equipment, masks and gloves, essential medicines and hygiene supplies.