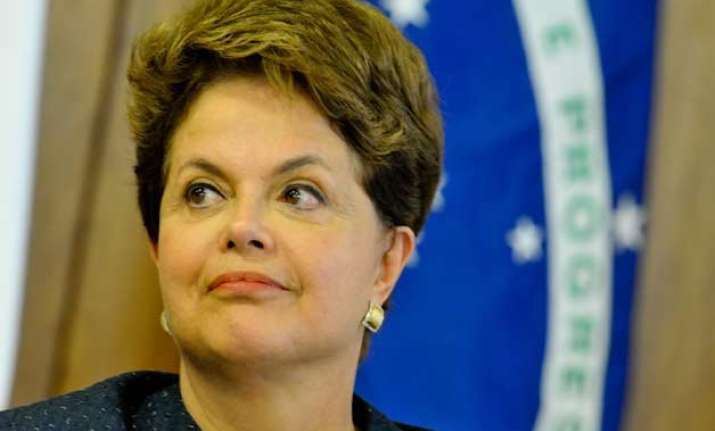 Rio de Janeiro: Brazilian President Dilma Rousseff has presented anti-corruption bills which, if approved by the Congress, will toughen punishment fo r corruption charges.
The measures on Wednesday came at the time when the latest poll showed that her government's approval rate reached the lowest level of 13 percent, reported Xinhua.
One of the bills presented foresees criminal responsibility of companies for crimes against public administration, with paying bribes to be punished for up to 20 percent of their profits.
Another foresees immediate seizure of all goods if convicted of illicit enrichment, while another stipulates that only people with a spotless record can be nominated to appointed positions in government.
"My commitment to the fight against corruption is coherent with my personal life, my political practice and my acts as president," Rousseff said at the ceremony to present the package.
The measures are seen in response to the many protests that occurred on Sunday against the Rousseff administration. Thousands of citizens took to the streets and many of them called for the president's impeachment.
In June 2013 as well, millions of Brazilians took to the streets to call for better public services and protested against governmental corruption.