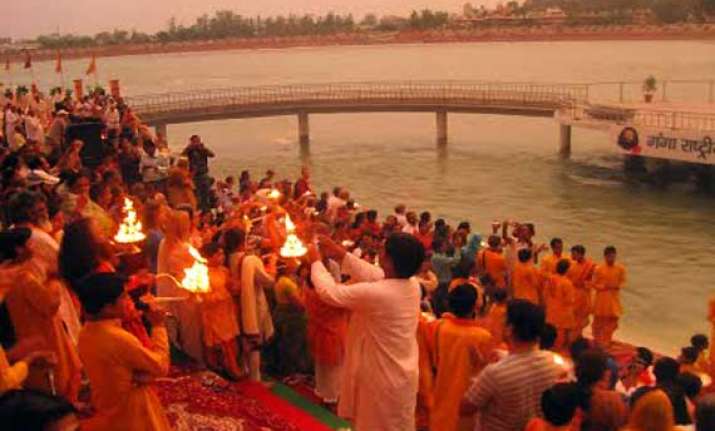 London: In May and June when millions of pilgrims throng Rishikesh and Haridwar in Uttarakhand to take holy dip, levels of antibiotic-resistant 'superbugs' have been found 60 times greater than other times of the year, shows research.
After studying water samples taken from the upper Ganges river, experts from the Indian Institute of Technology in Delhi (IIT-Delhi) and Newcastle University, Britain, revealed that the spread of antibiotic-resistance to one of the most pristine locations in Asia is linked to the annual human pilgrimages to the region.
"This is not a local problem - it is a global one," said Professor David Graham, an environmental engineer from Newcastle University in Britain.
"We focused on pilgrimage areas because we suspected such locations would provide new information about resistance transmission via the environment," he added.
The specific resistance gene called 'blaNDM-1' causes extreme multi-resistance in many bacteria, therefore, it must be understood how this gene spreads in the environment.