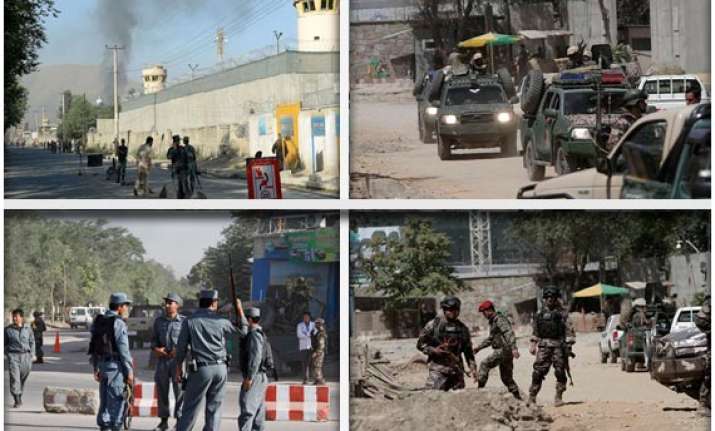 New Delhi 26 Jun: Suicide attackers blew up a car bomb and battled security forces outside Afghanistan's Presidential Palace on Tuesday after infiltrating one of the most secure areas of the capital, Kabul. 
The army said the attackers were killed but knew of no other deaths.
The Taliban claimed responsibility for the attack that came as reporters were gathering for a news event on Afghan youth at which President Hamid Karzai was expected to talk about ongoing efforts to open peace talks with the militant group.
The palace is in a large fortified area of downtown Kabul that also includes the U.S. Embassy and the headquarters for the NATO-led coalition forces and where access is heavily restricted.  
Watch in pictures the daring act by the Taliban suicide bombers: