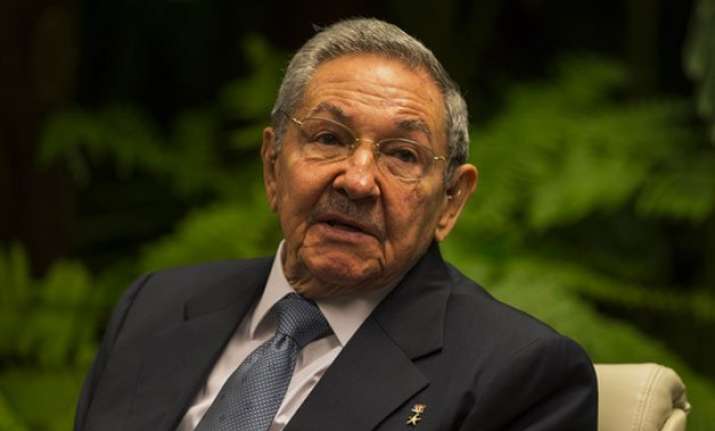 Havana: Cuban President Raul Castro said that negotiations with the US to restore formal relationship "are going well" and "at our own pace".
Castro spoke to reporters on Tuesday at Havana's international airport after seeing off visiting French President Francois Hollande, who concluded a one-day visit to Cuba, and mentioned the progress of the talks between Havana and Washington.
The discussions began in January after more than five decades of animosity between the two nations.
"Many people are wondering and criticising why we are going very slowly. Why do we have to rush? To make mistakes?" Castro said.
"We don't want to take any measures that would sacrifice our people. That's the most important thing," Xinhua quoted Castro as saying.
He called on Washington to lift its trade embargo against the island nation and also for the return of Guantanamo, which Cuba maintains the US illegally occupies.
These are the two conditions set by Cuba to get to the normalisation phase of the talks.
After the two countries announced their decision to restore ties in December last year, they have held three rounds of negotiations so far on a range of matters, including the opening of embassies in their respective capitals.
In response to Cuba's demands, US President Barack Obama last month ordered Cuba to be removed from Washington's list of alleged sponsors of terrorism.
Once the decree goes into effect at the end of May, the two countries will be able to appoint ambassadors, Castro said.
Regarding the opening of embassies in Washington and Havana, he said the terms of restricted movements of US diplomats around the island need further discussion.
Washington wants its diplomats to have the same freedom to travel freely on the island without seeking the Cuban government's permission as they do in Russia, China, and Vietnam. Cuba, however, considers such restrictions as necessary.