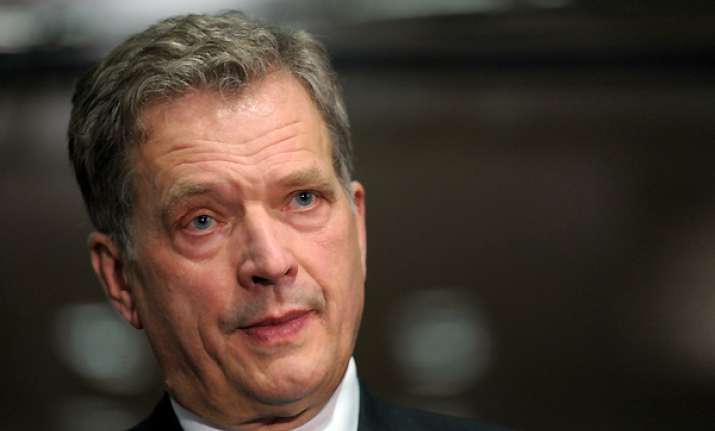 Helsinki, Feb 6: Finland elected Sauli Niinistoe as its next president on Sunday, with results giving the pro-European conservative a hefty lead over Pekka Haavisto, the nation's first openly gay presidential candidate.

"It looks like Niinistoe has won," Haavisto conceded on public television YLE, adding: "More than one million people have supported me and I'm quite satisfied with that."

Niinistoe was credited with 62.9 per cent of voter sympathies while Haavisto held just 37.1 per cent, with nearly 95 per cent of votes counted, Finland's justice ministry said.

"I'm beginning to believe myself that I've won," Niinistoe said.

"Many people voted for their traditional choices in the first round and they may have done so in the second round as well," Niinistoe said in his analysis of the results.

The numbers were in line with what opinion polls had predicted.

The no-nonsense politico will succeed popular outgoing President Tarja Halonen who has served a maximum two six-year terms, ending a 30-year spell of Social Democratic presidents in the small Nordic country.

The 63-year-old Niinistoe, who survived the 2004 Indian Ocean tsunami in Thailand by climbing a tree, has consistently trounced Haavisto in the opinion polls.

Both candidates are strongly pro-European and agree on most aspects of foreign policy, one of few areas the president still decides on.

Niinistoe's experience as finance minister has lent his candidacy credibility amid the European debt crisis while Haavisto's homosexuality lost him support among older and more traditional Finns, analysts have said.