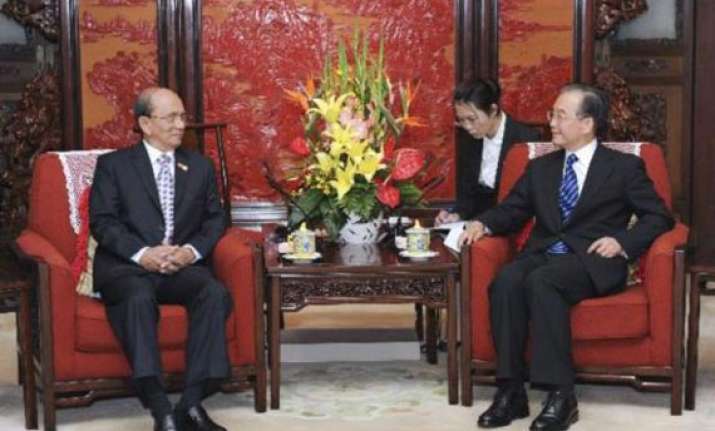 Beijing: Chinese Premier Li Keqiang met with Myanmar President U. Thein Sein Monday and discussed bilateral ties on the sidelines of the three-day 10th ASEAN-China Expo beginning Sep 3 in Nanning, capital of Chian's Guangxi Zhuang autonomous region.
During the meeting, Li stressed on the strategic importance of strengthening China-Myanmar ties, Xinhua reported.
The Chinese premier pointed out that while Myanmar was speeding up its economic and social construction, China was opening up its southwest region, and the two countries enjoy complimentary advantages in location, markets and technology.
He suggested that both countries should enhance political mutual trust, discuss new thoughts and paths to deepen mutually beneficial cooperation so as to soundly implement the major projects of bilateral cooperation and bring more benefits to local people.
Li also called on the two countries to make joint efforts to safeguard prosperity and security in border regions and push forward the long-term stable development of China-Myanmar relations.
Myanmar will undertake the alternate chairing of the ASEAN in 2014.
U. Thein Sein said the traditional friendly cooperation between Myanmar and China facilitates the development of both countries.
"Myanmar appreciates China's support and assistance," said U. Thein Sein, adding that his country is willing to boost strategic communication and expand reciprocal cooperation so as to promote better development of bilateral ties and ASEAN-China relations.