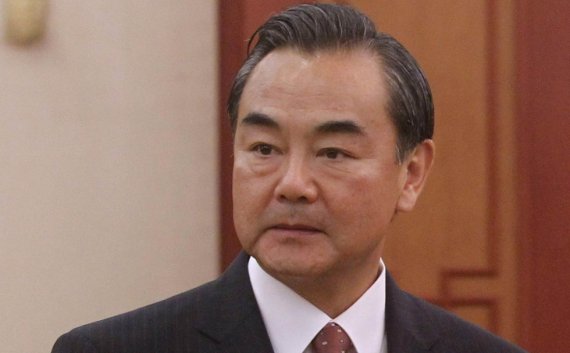 Beijing: Chinese Foreign Minister Wang Yi on Thursday met senior officials to attend the fourth foreign ministerial conference of the Istanbul Process on Afghanistan in Beijing, slated to open on Friday.
When meeting with his Afghan counterpart Zarar Ahmad Osmani, Wang hoped the meeting to bear positive results, Xinhua reported.
Wang and Osmani will co-chair the 4th Foreign Ministers' Meeting of the Istanbul Process on Afghanistan.
Hailing the successful visit of Afghan President Ashraf Ghani Ahmadzai to China this week, Wang said Chinese and Afghan leaders reached consensus on deepening bilateral ties, which charted the course of the future development of the relationship and made the plan of bilateral cooperation in various areas.
"This shows the support China gives to Afghanistan and the importance China attaches to the relationship," Wang told Osmani.
He called on both sides to implement the consensus so as to further promote bilateral relations.
Afghanistan is currently facing with three major tasks of political reconciliation, economic reconstruction and security transition, said Wang. The future of Afghanistan is owned by the Afghan people, but also relies on supports from the international community and neighbouring countries, he added.
Osmani said he believed that the China visit of Afghan president would deepen traditional friendship between the two countries and intensify bilateral cooperation.
He thanked China for hosting the meeting, adding that Afghanistan was willing to closely cooperate with China on the meeting.
Ghani is on a four-day state visit to China since Tuesday, his first foreign visit since taking office last month.
The meeting of the Istanbul Process on Afghanistan is the first significant international conference on Afghanistan since the sworn-in of the new Afghan government in late September.
Wang also met with foreign ministers or senior diplomatic officials from Pakistan, Turkmenistan, Tajikistan and Kyrgyzstan.
In November 2011, China, Russia, Afghanistan and Central Asian countries reached an agreement in Turkey known as the Istanbul Process, presenting a new vision for regional cooperation for a secure and stable Afghanistan.