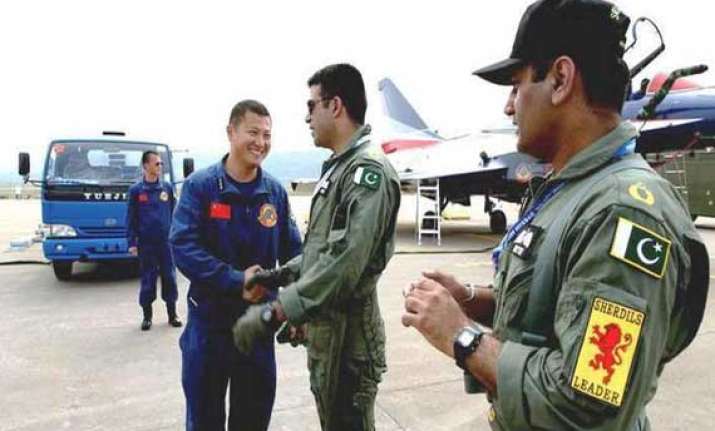 Islamabad: A Chinese air force contingent arrived in Pakistan Monday for joint air exercises.
The drill, code-named Shaheen (Eagle)-3, will be held at the Rafiqui air base in the northeastern province of Punjab, Xinhua reported.
The joint training, part of the exchange and cooperation programmes between the two countries, is expected to strengthen the friendly and cooperative relationship, the Chinese defence ministry said in a statement.
The first joint air exercise between the two countries was held in Pakistan in March 2011, and the second in western China last August.