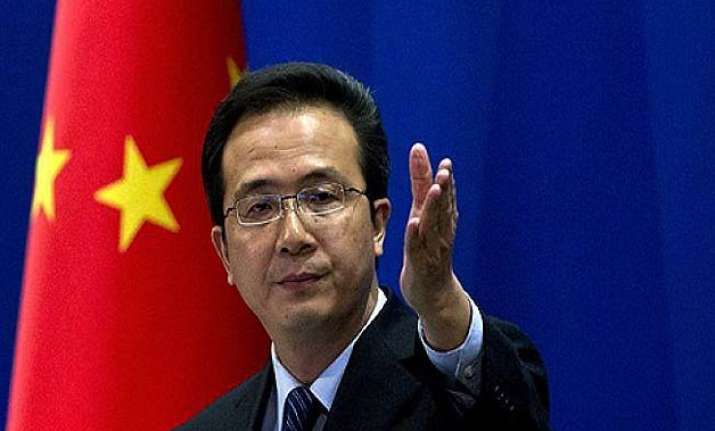 Beijing: Amid reports that a Taliban delegation visited Beijing soon after the trip of new Afghan President Ashraf Ghani in October, China on Monday said it will play a "constructive role" in ensuring peace and reconciliation in the war-torn country.
A two-member Taliban delegation visited Beijing in November last year, after Ghani's visit, media reports in Pakistan and Afghanistan have said.
Asked about the reports, Chinese foreign ministry spokesman Hong Lei today told reporters that China supports the peace and reconciliation process in Afghanistan.
Skirting a direct reply, Hong said "as a friendly neighbour to Afghanistan we attach great importance to China Afghanistan relations."
"We hope that Afghanistan can achieve enduring peace and stability and development at an early date. We will support the peace and reconciliation process guided and owned by Afghanistan people. We will play a constructive role in this regard."
Pakistan daily 'The News International' citing the Peshawar-based Afghan Islamic Press (AIP) reported that the two-member Taliban delegation led by Qari Din Muhammad, a member of Taliban political office in Doha, Qatar, visited China in November last year.
The delegation discussed issues related to Afghanistan and the current situation in the region, the daily reported citing sources close to Taliban.
The report said it is possible that Taliban may have started thinking about China's role in the peace and reconciliation process in Afghanistan.
"The purpose of the trip was to share the Islamic Emirate's stance with China," it cited a Taliban official as saying, adding that Taliban delegations from its Qatar office also visited Japan, France and Iran in the past.
The visits of Ghani and Taliban leaders were seen as an attempt by China to play an expanded role in Afghanistan in view of the US-NATO drawdown, taking advantage of its close ties with Pakistan which wields influence over Taliban.
China has also appointed former Chinese Ambassador to India Sun Yuxi as a special envoy to Afghanistan.
Besides Pakistan, China has also held talks with India and Russia on Afghanistan as it was concerned about the return of Taliban and al Qaeda in view of the growing violence in its border province Xinjiang where al Qaeda-linked militant group East Turkistan Islamic Movement (ETIM) is active.
ETIM is reported to have bases in Pakistan's tribal areas along with the pro-al Qaeda based groups.
Chinese President Xi Jinping, in his talks with Ghani on October 29, pledged USD 327 million for reconstruction in Afghanistan andoutlined plans to bolster tangible progress on major projects like the Aynak copper mine and the Amu Darya basin oil project.
China has said it will train 3,000 Afghan professionals over the next five years.