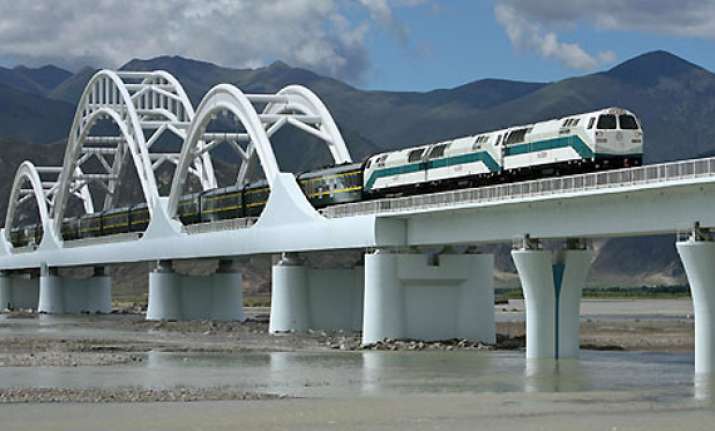 Kathmandu, Jan 15: China has responded positively to Nepal's request to extend its railway line from Tibet to Kathmandu and ultimately establish a link with Lord Buddha's birthplace Lumbini, located close to the Indo-Nepal border, Neplese Deputy Premier Narayan Kaji Shrestha has said.

Chinese Prime Minister Wen Jiabao, during a meeting with his Nepalese counterpart Baburam Bhattarai here yesterday, said Beijing would consider Nepal's request as a "serious matter".

China is currently engaged in constructing a railway line linking the mainland to Khasa -- on the Sino-Nepal border -- around 110-km east of Kathmandu.

Shrestha, who also holds the Foreign Affairs portfolio, said Wen was requested to extend the Chinese rail network upto Kathmandu and also build a domestic railway line within Nepal to connect Lumbini.

"As China has already formulated a plan to extend its railway line upto China-Nepal border, there is the possibility of extending it within the Nepalese land as per the request made by the Nepal government and we will consider this as a serious matter," Wen was quoted as saying by Shrestha.

The minister said Nepal has also requested Wen to provide financial assistance, some in the form of grants and others in the form of soft loan, for constructing hydropower projects and establishing Special Economic Zones within the country to speed up economic development.

Wen took a positive note to the demands, he said.

According to sources close to the Chinese Premier, Wen told Bhattarai during the meeting that Beijing wants to see strong relations between Nepal and India.