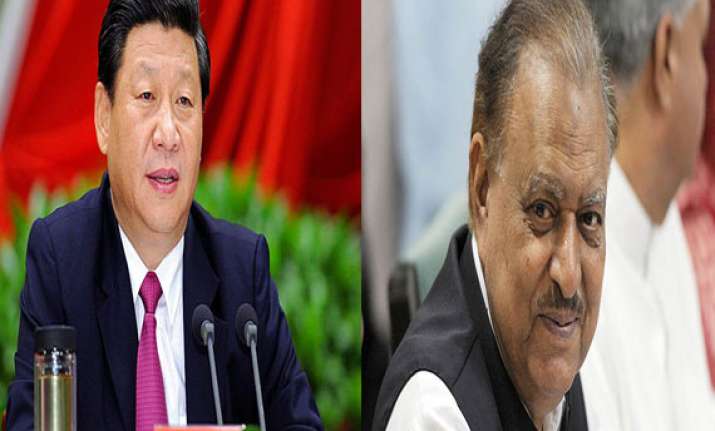 Beijing: Chinese President Xi Jinping and Pakistan President Mamnoon Hussain Thursday agreed to strengthen cooperation in counter-terrorism efforts, media reported.
At a bilateral meeting, Xi said China backed Pakistan in practising a counter-terrorism strategy based on its national conditions and is willing to enhance security cooperation to safeguard the peace and stability of the two countries, Xinhua reported.
Hussain said the "East Turkistan" terrorism forces are a common enemy of Pakistan and China and vowed to make joint efforts with China to combat the terrorists.
Pakistan would take effective measures to ensure the safety of Chinese citizens and projects in the country, Hussain said.
Xi hailed the recent development of China-Pakistan relations and said he was willing to pay a state visit to Pakistan at a proper time to push bilateral strategic co-ordination and pragmatic cooperation to a new stage.