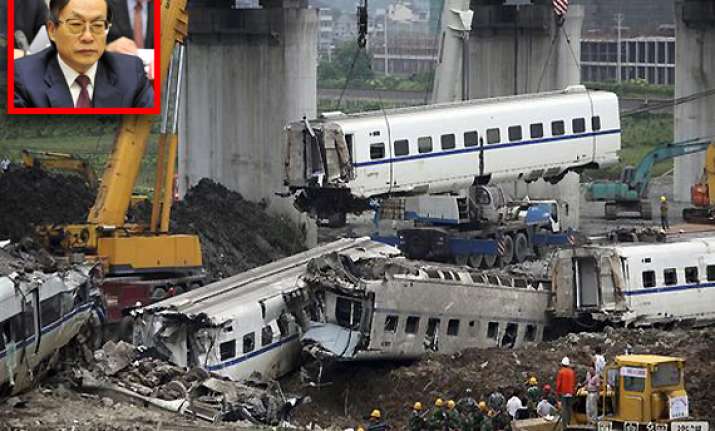 Beijing, Dec 28: An inquiry today held 54 officials, including China's former railway minister, responsible for the July crash of a high-speed train, attributing the accident that claimed 40 lives to major design flaws, relaxed safety controls and poor emergency response. 

Liu Zhijun, the country's former railway minister, and Zhang Shuguang, the railway ministry's deputy chief engineer, are among the 54 who were awarded punishments, and state-run Xinhua news agency said the responsible officials will be punished.

Both the officials were removed from office over an alleged "severe violation of discipline" earlier this year. 

Liu and Zhang, together with Ma Cheng, chairman of board at China Railway Signal and Communication Corp (CRSC), producer of the the railway signaling system, were chiefly responsible for the crash, according to the State Council. 

On July 23, a high-speed train rammed into a stalled train near the city of Wenzhou in the eastern province of Zhejiang, leaving 40 people dead and 172 injured. 

According to the final investigation report, the train crash was caused by major design flaws in train operating equipment, relaxed safety controls and poor emergency response to equipment failure.

The accident was caused after lightning strike caused one train to loose power, leaving it stuck on high bridge.  A signal failure led another train to crash into the rear of the standing one causing heavy fatalities, the report said.