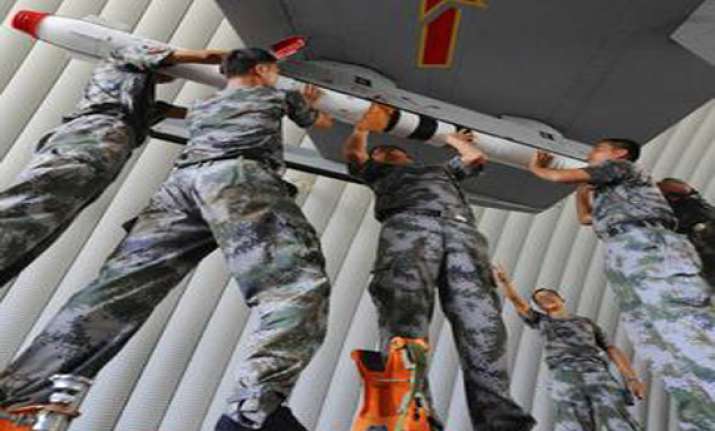 Beijing, March 4, :China has announced it will increase defence pending by 11.2 per cent in 2012, taking its military expenditure to $106.39 billion and marking a return to double-digit growth amid plans to modernise its armed forces during a year that will see a crucial leadership transition, Reports The Hindu.

The planned defence budget was announced in Beijing on Sunday as 670.274 billion Yuan, an increase of 67.604 billion Yuan over the actual expenditure in 2011 and an 11.2 per cent year-on-year rise. The proposed budget is expect to be approved this week when the National People's Congress (NPC), the top legislative body, begins its annual session on Monday.

Li Zhaoxing, spokesperson for the NPC, told reporters the rise in military spending was in keeping with the growth in China's GDP and national fiscal expenditure. He pointed out that China's defence spending as a share of GDP was only 1.28 per cent, lower than many countries including the United States and the United Kingdom "where it exceeds 2 per cent".

China's neighbours have, however, expressed concerns over the rise in military spending, which grew by 12.7 per cent last year to $91 billion.
Spending grew by a lower than expected 7.5 per cent in 2010, the first time in two decades that the increase was a single-digit figure, seen by analysts as a result of the financial crisis as well as a move to allay regional fears.

India's defence expenditure was reported at $36 billion in the 2011-12 budget — one-third of what China will spend this year.
While Indian defence officials have expressed concern over the widening gap between both military spending and infrastructure in border regions, Mr. Li stressed that China's military "will not in the least pose a threat to other countries" and followed a policy that was "purely defensive" in nature.