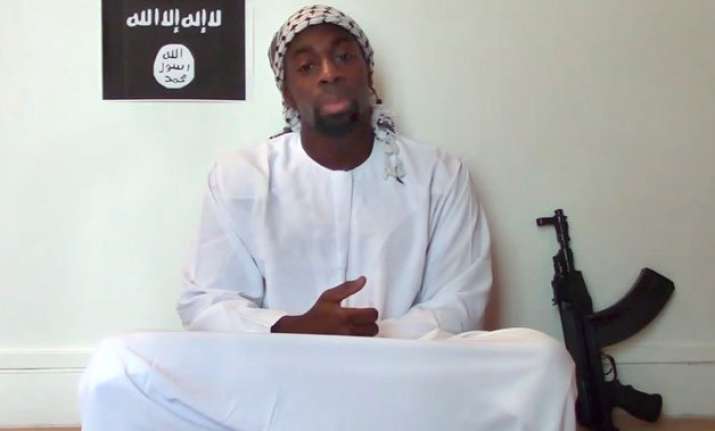 Paris:  Men of the French Special Services on Friday pumped over 40 bullets in rage at the jihadi terrorist Amedy Coulibaly, ostensibly to take revenge for the gruesome death of one of their colleagues outside the office of satirical newspaper Charlie Hebdo.
The commandos said, they killed the terrorist because they wanted to avenge the brutal murder of their colleague Ahmed Merabet by the two jihadi terrorist brothers.
Moreover, the commandos said they had worked 50 hours continuously without a break and they wanted this gory drama to end.
Policeman Ahmed Merabet was killed in cold blood  during the carnage by brothers Cherif and Said Kouachi on the offices of satirical magazine Charlie Hebdo.
Eye-witness footage of the execution caused revulsion around the world.
One of the commandos, Jean-Pierre told the French newspaper Le Parisien: 'Sincerely, one of the things that most motivated us was that video of the odious assassination of our colleague Ahmed Merabet outside Charlie. We all had that image in our heads.'
He said that the stand-off between the police and the Kouachi brothers at a warehouse in Dammartin-en-Goele acted like a shot of adrenalin, despite having been on duty for over two days.
He added: 'When that attack begun, we were suddenly not tired anymore.'
Another member of the assault team, Stan, revealed that they had snipers training their sights on the supermarket, in the Porte de Vincennes area of the city, but couldn't get a clean shot because there were advertising posters in the windows.
A third member of the team, Marc how the terrorist Amedy Coulibaly was met with a hail of bullets when he charged at them.
The team placed explosives at the entrance to blast their way in, as Coulibaly had placed shopping trolleys across it.
But in the end the fanatic attacked them first. He fired his Kalashnikov rifle at the commandos, ran back inside the supermarket, then came at them again.
Police had wanted to take him alive, but it was clear that this was a suicide mission for Coulibaly.
Marc said: 'In front of us we had a man, ultra precise, well trained, who knew how to work his AK47. Then he threw himself at us.'
He described the counter-attack by the police as being 'like a bomb going off'.