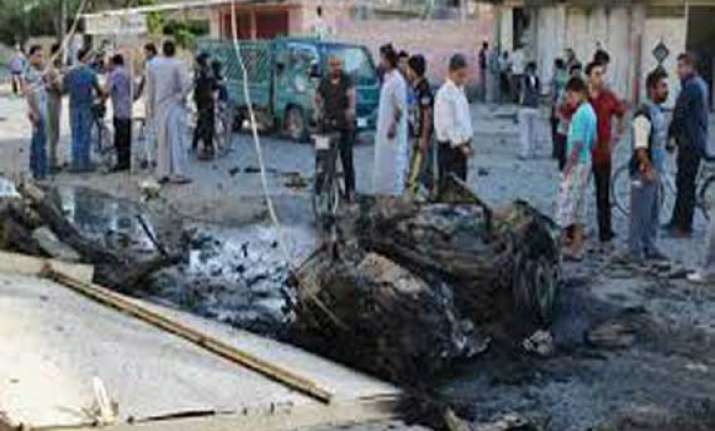 Baghdad: At least 10 people were killed and 32 others wounded Saturday in a car bomb attack in northern Iraqi city of Kirkuk, police said.
The car bomb exploded in front of an alcohol shop in al-Wasti district, south of Kirkuk, 250 km north of Baghdad, Xinhua quoted a police source as saying. The blast also caused damage to many cars and shops nearby.
No group has claimed responsibility for the deadly attack so far.
The bombing came after 12 people, including four Iranian nationals, were killed and 39 others wounded in separate attacks across the country earlier Saturday.
Iraq is witnessing some of its worst violence in recent years. According to the UN Assistance Mission for Iraq, a total of 8,868 Iraqis, including 7,818 civilians and civilian police personnel, were killed in 2013, the highest annual death toll in years.