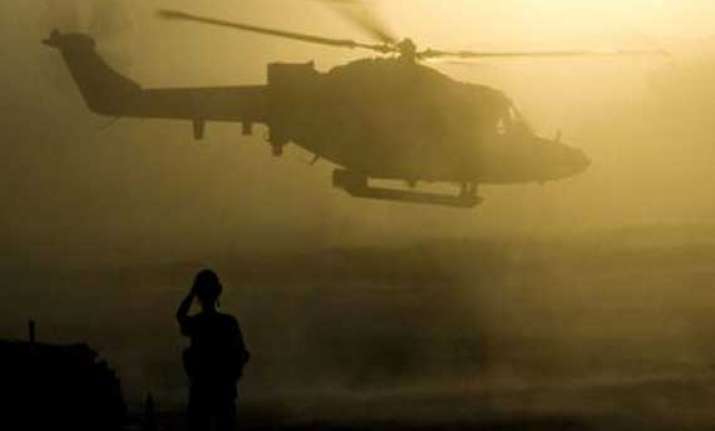 London: A British helicopter crashed Saturday in southern Afghanistan, the British Ministry of Defence (MoD) said.
Five service personnel have been killed in the crash, with no confirmation about thier nationalities, Xinhua cited MoD sources Saturday.
"The incident is under investigation and it would be inappropriate to comment further until families have been notified," the MoD said in a statement Saturday.
The MoD said that concerned family members can contact the ministry's Joint Casualty and Compassionate Centre on 0845 7 800 900.
An earlier report, quoting the International Security Assistance Force (ISAF), said five of its personnel were killed Saturday in a helicopter crash in southern Afghanistan, the ISAF said.
"Five ISAF service members died as a result of a helicopter crash in southern Afghanistan today," the statement said.
However, it did not identify the nationalities of the victims and the exact place of the incident, saying it was ISAF policy to defer casualty identification procedures to the relevant national authorities.
The statement did not mention the cause of the air crash, adding that ISAF was still in the process of reviewing the circumstances to determine more facts.