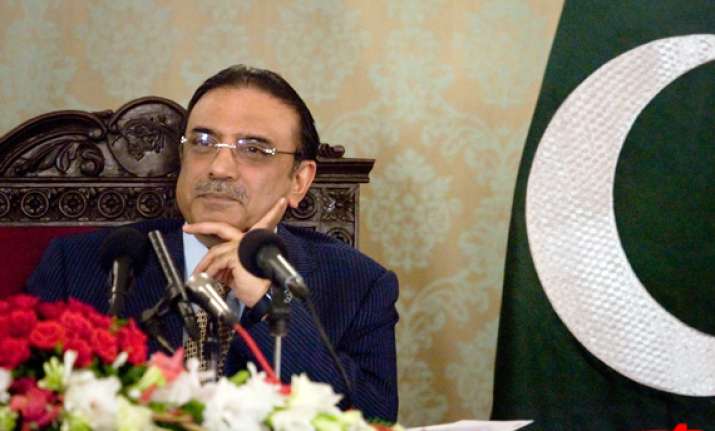 Islamabad, Dec 26: Against the backdrop of a row between Pakistan's civilian government and military over a memo alleging an army plot to seize power, president Asif Ali Zardari on Sunday asked people not to allow any change through "force and intimidation" .

In a message issued to mark the 136th birth anniversary of Pakistan's founder Muhammad Ali Jinnah, Zardari said, "The Quaid (Jinnah ) believed that any change must be brought about by ballot and rejected change by bullet."

Zardari said that during dictatorships in the past, the welfare of the people "took a back seat and security concerns became predominant as the country faced extremism and militancy" .

"We need to create conditions whereby the welfare of the people is the dominant concern of the state," he said.

Zardari asked people to "forge unity in their ranks to preserve and protect their democratic and political rights and make Pakistan a country where egalitarianism prevailed" . The people should rededicate themselves to Jinnah's ideals and principles and reiterate their resolve to defeat the forces "that seek to undermine the nation's founding principles" , he said.