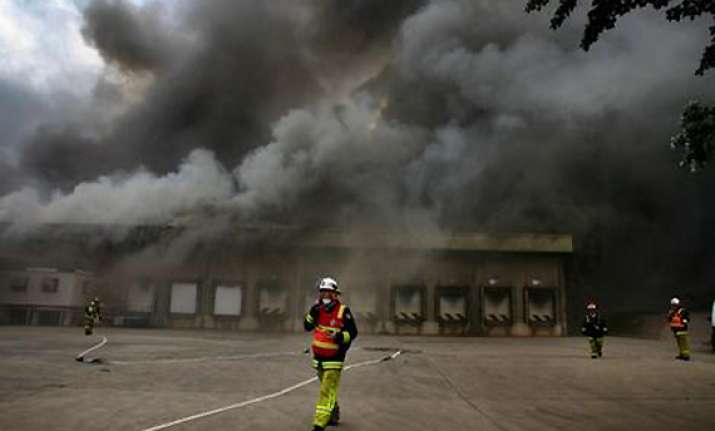 Dhaka, Dec 3: Two people were killed and more than 50 injured when a fire scare triggered a stampede at a garment factory in the Bangladeshi capital Dhaka on Saturday, police said.

Thousands of workers rushed out of the seven-storey building after rumours of a fire spread inside the factory.

As they scrambled out of the building, many were trampled underfoot.

Mariam Begum, a garment worker, said that when she saw everybody running, she asked someone what had happened.

"He said there had been a blast in a boiler in the factory and it had caught fire," she explained. "The authorities should have told us to get out but they didn't."

The injured were rushed to the Dhaka Medical College Hospital.

A police spokesman told The Associated Press that many of those caught up in the stampede had hand or leg injuries.

Afruzul Haque also confirmed that at least two people had died. Fire officials said they did not find any trace of fire at the factory.

Labour rights groups say safety standards are still inadequate in many textile and garment factories in Bangladesh.

Bangladesh has about 4-thousand garment factories that export more than 10 (b) billion US dollars worth of products a year, mainly to the United States and Europe.