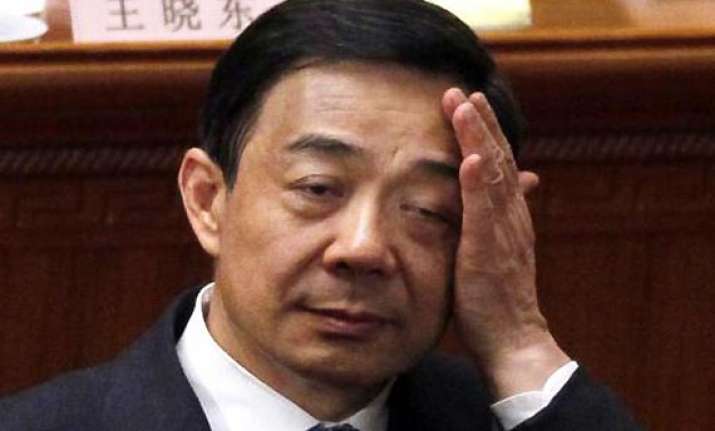 Beijing: Disgraced Chinese leader Bo Xilai Thursday stood trial on charges of taking bribes, embezzlement and abuse of power.
The trial started 8.45 a.m. at the Jinan Intermediate People's Court in China's Shandong province, Xinhua reported.
Bo, 64, was charged by the Jinan people's procuratorate. The indictment was delivered to the court July 25.
Bo took the advantage of his position as a civil servant to seek gains for others, as well as accepted bribes in the form of large amounts of money and property, according to the indictment.
He also embezzled a large amount of public money and abused his power, seriously harming the interests of the state and people, the document said.
Bo is a former Communist Party of China (CPC) chief of Chongqing municipality.
The CPC central committee announced April 2012 that it had decided to suspend Bo's membership in the CPC central committee political bureau and the CPC central committee.
In September, the political bureau of the CPC central committee decided to expel Bo from the CPC and his public office. The bureau also decided to transfer Bo's suspected law violations and relevant evidence to judicial organs.