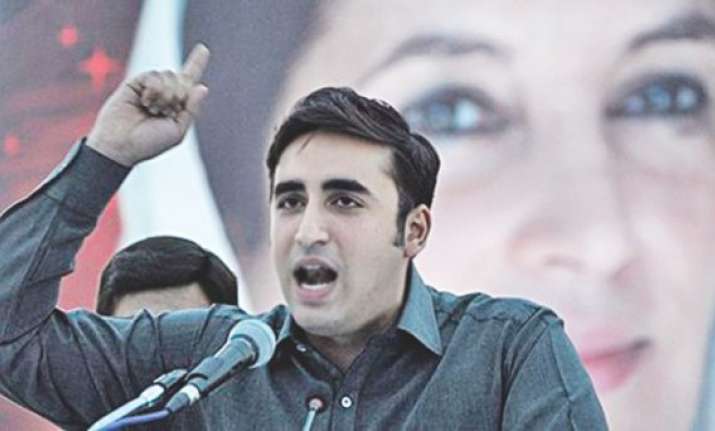 Islamabad: Pakistan People's Party (PPP) chairman Bilawal Bhutto Zardari has termed the Kashmir dispute as one of the biggest failures of the UN, media reported Monday.
Bilawal has asked the UN to implement its resolutions for resolving the issue. He was speaking in an event Sunday, The Nation reported.
He said that according to the UN resolution-1172, Pakistan and India were prohibited to be provided with nuclear technology and its material but the sanctions that were imposed on both nations are not being implemented in case of India.
"The youth will succeed where the old generations had failed," he said, adding that the future generation would not count missiles and other armoury instead they would work for a democratic, prosperous and progressive Pakistan.
"We cannot tolerate such a behaviour from a world body towards a democratic Muslim nation," Bilawal said, adding that they had only two ways of either becoming a prosperous Muslim nation or to become a religious fascist state that could not only endanger region's peace but also the world peace.