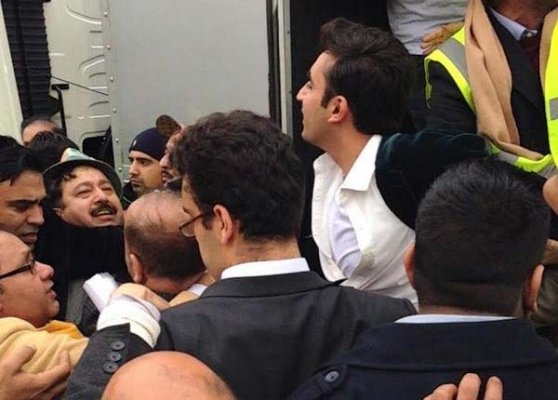 London: Irked over the participation of Pakistan People's Party (PPP) chairman Bilawal Bhutto in the march to highlight the contentious Kashmir issue, mob here pelted plastic bottles and cans at the Bhutto scion accusing him of using the event as his political launch pad.
The angry mob raised slogans against him and his father Asif Ali Zardari prompting the London police to whisk him away from the dais at Trafalgar Square.
The crowd began booing and throwing empty plastic bottles and refused to let him speak.
The attackers are said to be the supporters of Imran Khan's Pakistan Tehrik-e-Insaaf (PTI).
Slogans against Pakistan Prime Minister Nawaz Sharif were also heard at the venue.
The march covering the short distance from Trafalgar Square to 10 Downing Street was billed as a 'Million March'.
The march was reportedly organised and led by Sultan Mahmood Choudhry, referred to as a former prime minister of Pakistan-Occupied Kashmir, and was supported by Mirpuri-origin British parliamentarian Lord Nazir Ahmed of Rotherham.