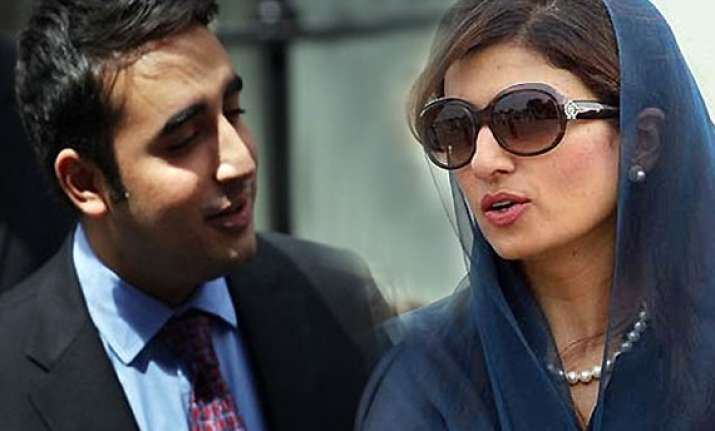 Islamabad, Sep 24: Pakistan's social media is abuzz with a shocking revelation about a love affair between Foreign Minister Hina Rabbani Khar and Pakistan People's Party Chairman Bilawal Bhutto Zardari.
A Bangladeshi weekly tabloid  has  claimed that  one of the Western intelligence agencies has  stumbled upon  a romantic relationship between the youngest foreign minister of Pakistan,
Hina Rabbani Khar and Bilawal Bhutto, the son of President Asif Ali Zardari and slain Pakistani Prime Minister Benazir Bhutto. 
It said the intelligence report even indicated a 'cold feud' between the father and the son, following Bilawal's decision to marry Hina Rabbani Khar, as she is poised to end her marital relations with millionaire businessman Firoze Gulzar, from whom she has two daughters named Annaya and Dina.
The weekly tabloid quoting sources said  that President Asif Ali Zardari is vehemently opposing his son's willingness to tie the knot with a woman with two children, saying it would not only jeopardize Bilawal's political career but would also invite political doom for the ruling Pakistan People's Party (PPP).