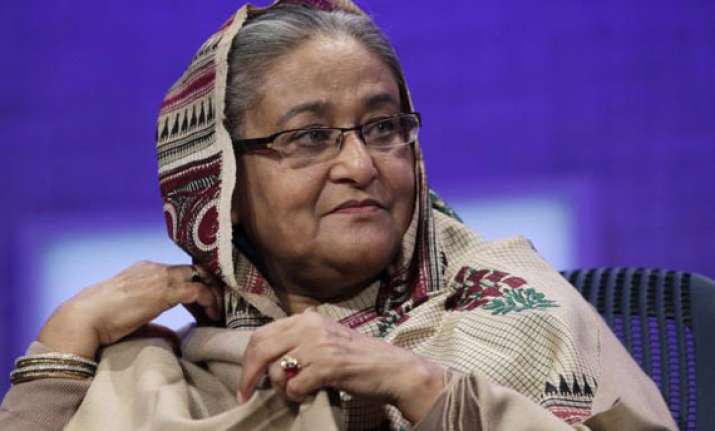 Dhaka: Premier Sheikh Hasina today said Bangladesh would continue to work with the new Indian government under Prime Minister Narendra Modi to resolve bilateral issues like the Teesta agreement and boundary dispute and maintain friendly ties with India.
"Awami League government had worked with five different governments of India from 1996-2001 and 2009-14 by maintaining good relations and solving many problems," she told a press conference in comments about the future of Dhaka-Delhi ties after the new Indian government came to power.  She added, "We must have exchange of visits. Problems will exist and those would be solved through discussion. Our policy is friendship to all, malice to none," she said.
Hasina said Awami League had worked with all Congress-led and non-Congress governments in India and had resolved several outstanding issues like the landmark 1996 Ganges Water Treaty.  She said she expected Modi to visit Bangladesh first as "I invited him first to visit Bangladesh".
The Bangladesh premier, however, again criticised West Bengal Chief Minister Mamata Banerjee for scuttling a proposed treaty for the sharing of waters of the Teesta river.
"We nearly inked the Teesta agreement, but it was not done due to the veto of West Bengal Chief Minister Mamata Banerjee at the last moment. Despite that we took the deal far ahead," she said.
But she said talks were underway to resolve the Teesta issue "though the responsibility of resolving the issue now lies with India".