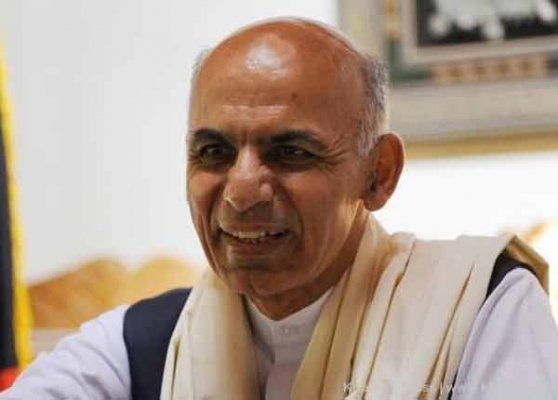 Kabul: Afghanistan's President Ashraf Ghani Ahmadzai made his first overseas trip since taking office, fulfilling an election promise to undertake a religious pilgrimage to Saudi Arabia.
His office on Saturday said in a statement that Ghani Ahmadzai would perform Umrah, a pilgrimage to Mecca that can be undertaken at any time of year. He would also meet with Saudi King Abdullah and other officials to discuss issues of mutual interest, the statement said.
Ghani Ahmadzai took office on September 29, after a prolonged election, during which he promised that his first foreign trip would be to Saudi Arabia to perform Umrah.
His next scheduled trip is to China from October 28-31, where he will meet with President Xi Jinping and potential investors in the rebuilding of his war-torn country.
Meanwhile, in the volatile southern Kandahar province, a suicide bomber attacked and killed a district intelligence director, according to Samim Khpolwak, the spokesman for the provincial governor.
The intelligence officer, who was based in Zhari district, was killed along with another unidentified person near the border town of Spin Boldak late yesterday.
In other violence in Kandahar's Ghorak district, the police chief and two of his bodyguards were ambushed and killed on Thursday, Khpolwak added.
"First insurgents attacked a police checkpoint in Ghorak, and when reinforcements were on their way to help them, another group of insurgents attacked them, killing the chief of police," Khpolwak said.
No one has claimed responsibility for the attacks, though the Taliban, whose leadership is based in Pakistan, are active in the region.
Agencies