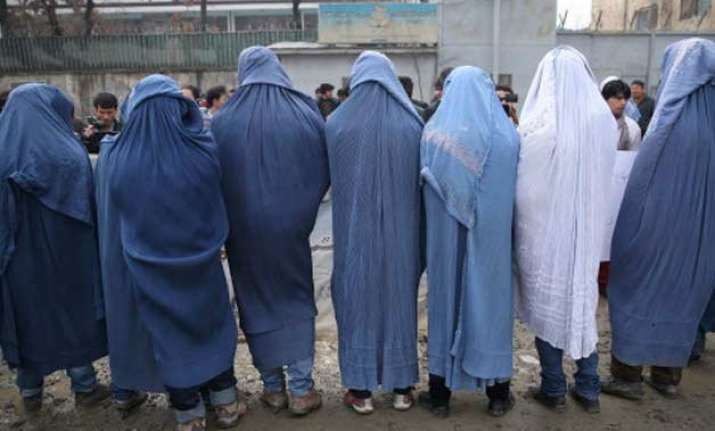 Kabul: A group of men in Afghanistan's capital city, Kabul, on Thursday donned sky-blue burqas and marched through the city to draw attention towards women's rights in the country.
The demonstrators, nearly 20 in numbers, associated with a group called Afghan Peace Volunteers organised this march just few days ahead of International Women's Day, slated to be observed on March 8 (Sunday).
One of the activist said that they wanted to take it to the streets because, according to them, this was the best way to understand how women feel while walking around wearing a burqa.
The group also carried signs reading 'equality' and 'don't tell women what to wear, you should cover your eyes.
"We say no to all form of violence," the banner, used by the demonstrators to support their cause and encourage women's rights, reads.
Several men said wearing a burqa felt 'like a prison'.
Taliban, during their rule in the 1990s, had forced women to wear burqas in public meetings. Burqas, that covers the entire body from head-to-toe dress with a mesh fabric window to see through, was during Taliban's rule symbolised its treatment of women. The dress remains common in many parts of Afghanistan even today.