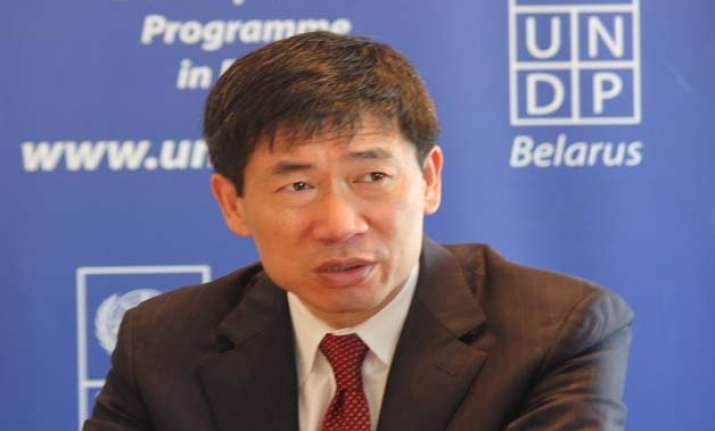 Colombo: A senior UN official, on a six-day tour to Sri Lanka, has visited the war-ravaged north to assess the development needs and meet government officials, the UN office said on Wednesday.
UN Assistant Secretary General Xu Haoliang travelled to the northern town of Mullaitivu to assess the support extended by the UN Development Program (UNDP) to residents, reports Xinhua.
He handed over a rice mill to the Multi-Purpose Cooperative Society (MPCS) at Panankamam.
He met members and the board of directors of MPCS to explore other opportunities.
Earlier, Xu visited the Community Forestry Project (CFP) site at Mihintale, Anuradhapura, in the North Central Province, a UNDP-supported project funded by Australia.
The project is initiated to reduce deforestation and forest degradation in the dry and intermediate zones of Sri Lanka.
"I am here to learn more about emerging development needs and expectations, in this new environment, with the new government," Xu said on his arrival in Sri Lanka.
"I also see this as a significant opportunity to ascertain the future direction of UN's support, and in particular, to strengthening UNDP's role as a key development partner in Sri Lanka," he added.
The senior UN official's visit comes ahead of a visit by the UN Working Group for Enforced Disappearances and a visit by the team of the OHCHR Investigation on Sri Lanka (OISL).