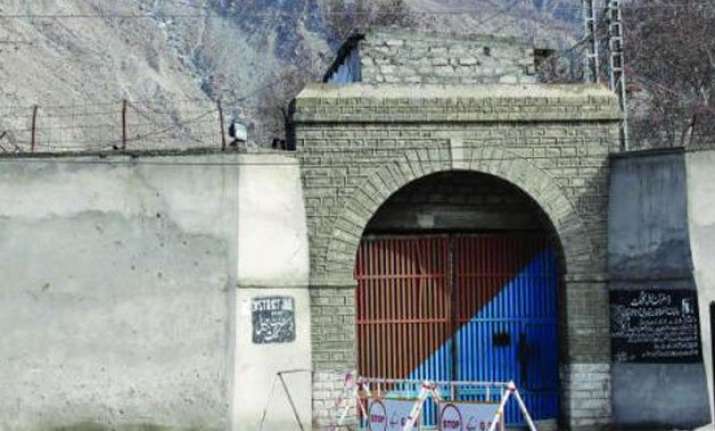 Islamabad: Three religious leaders and seven security personnel have been arrested for allegedly helping two terrorists, including one involved in the killing of 10 foreign climbers in 2013, escape from a Pakistani jail in Gilgit-Baltistan region.
About four inmates made a bid to flee from the jail in regional capital of Gilgit on Friday.  
Regional chief secretary Sikandar Sultan said that two prisoners escaped, including Habib ur Rehman involved in the killing of climbers at the Nanga Parbat peak.  He said one prisoner was killed and another injured when security forces resorted to firing at the fleeing men in Gilgit-Baltistan region, a territory disputed between India and Pakistan.
Ten foreign climbers and a Pakistani guide and cook were killed as gunmen wearing the uniform of paramilitary Gilgit-Baltistan Scouts stormed into the base camp of Nanga Parbat, one of the world's highest mountains in June, 2013. 
So far seven jail staff personnel and three religious leaders have been arrested for their alleged involvement in the case, Dawn reported.
Police and other security forces had launched a search operation on Friday evening after receiving an intelligence tip of their location, Gilgit-Baltistan police chief Zaffar Iqbal Awan said.
A clash took place between security personnel and the fugitives in a hilly area near Minwar in which a policeman and a prisoner were injured.
The police sealed off roads near a river but the besieged prisoners jumped into a ditch and escaped.  
The official said police had found some drugs, dates and other items left by the fleeing prisoners. He said the search operation had been extended to Padi, Thalichi and areas bordering Diamer district. Awan said police are checking medical stores and private hospitals in the area to trace the injured prisoner.
A joint investigation team is dealing with the case under the supervision of Home Secretary Sibtain Ahmed.