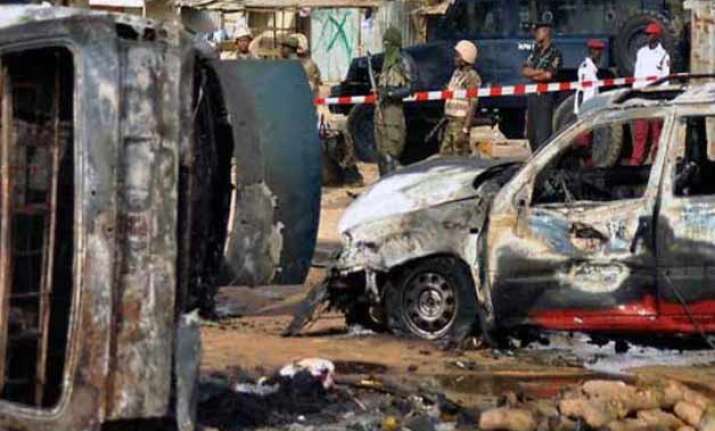 Abuja: At least 49 people were killed and dozens injured by twin blasts that rocked a market in Nigeria's northeastern state of Gombe on Thursday, sources said.
Forty-nine bodies were found at the scene of the blast by field officers of the rescue agency, according to an official of the Nigerian National Emergency Management Agency (NEMA).
Wounded people, numbering more than 30, have also been rushed to the hospital for treatment, said the official who did not wish to be named. There might be an increase in the death toll as some injured victims were discovered to be in critical conditions, the source added.
A witness identified as Musa Gambo said the blasts were caused by improvised explosive devices. People shopping for Friday's Ramadan festival at the local overcrowded market were more involved in the attack, Xinhua quoted him as saying.
The blast occurred at about 6 p.m., according to the witness.
Local people blamed Boko Haram for the attack. The group usually claims responsibility for such attacks in the West African country.
Boko Haram has killed more than 13,000 people in violent attacks carried out since 2009 in Nigeria, Africa's most populous country.
Nigerian authorities are seeking regional and intercontinental supports to put an end to the murderous acts of the terror group which seeks to enshrine the Islamic Sharia law in the constitution.