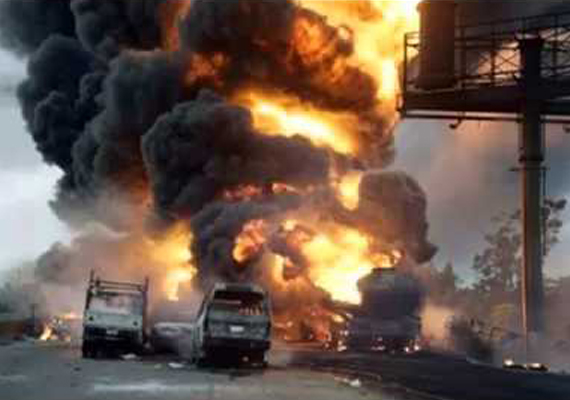 Beijing, Aug 26: At least 46 people were killed in two separate road accidents in China today with one mishap claiming 36 lives when a double-decker bus collided with a methane-laden tanker and caught fire in a northern province.




The first accident, the worst traffic accident in more than a year, occurred in an expressway at Yan'an in Shaanxi Province in the early hours killing 36 of the 39 people aboard the bus, police said, adding the three injured people were taken to a hospital.

The driver and another person travelling on the tanker, who were not hurt, were taken into custody, official Xinhua news agency reported quoting police.

Separately, 10 people were killed and two others injured when a van crashed into a truck in southwest Sichuan Province.

The van, with 12 people on board, hit the truck the on the Hurong Expressway in Guang'an city, officials said.

The expressway connects Shanghai Municipality in the east coast with the city of Chengdu in southwest China.  The injured people were admitted to a local hospital.