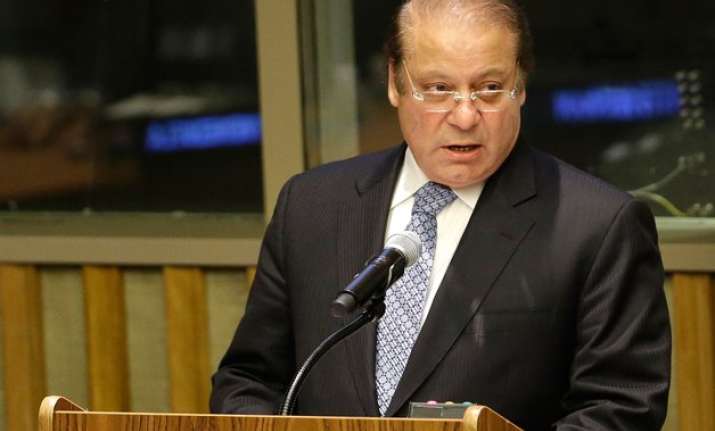 New Delhi: After raising the Kashmir issue at the United General Assembly, Pakistan Prime Minister Nawaz Sharif proposed a four-point peace initiative for India that embraces renouncing the use or threat of use of force, demilitarising Kashmir, withdrawal from Siachen Glacier and formalising ceasefire along the Line of Control.
"Cooperation, not confrontation, should define our relationship," Sharif said while underlining the 'primacy and urgency' of addressing the issues of Kashmir and peace and security between India and Pakistan.
At the same time, he insisted that consultations with Kashmiris, who are an integral part of the dispute, are essential to evolving a peaceful solution.
Here are the four points in his proposal:
1. Pakistan and India formalise and respect the 2003 understanding for a complete ceasefire on the Line of Control in Kashmir with increased monitoring by the UNMOGIP
2. Pakistan and India reaffirm that they will not resort to the use or the threat of use of force under any circumstances.
3. Demilitarise Kashmir.
4. Unconditional mutual withdrawal from Siachen Glacier.