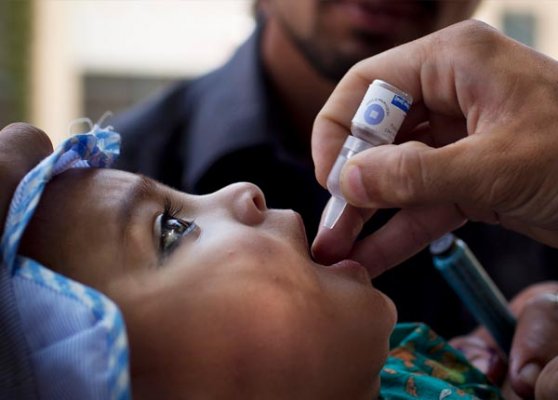 Islamabad: At least four new polio cases have been reported in Pakistan, taking the number of those affected this year to 231 with the county's fight against the crippling disease showing no signs of improvement.
Pakistan has already broken its 14-year old record of 199 polio cases in one year that was recorded in 2000.
An official of the National Institute of Health in the capital said that the two cases each were reported from Khyber Pakhtunkhwa's capital Peshawar, and adjacent Khyber tribal area.
The northwestern areas are repository of the virus which has also affected other areas. So far 150 cases have been reported from tribal areas, 48 from Khyber-Pakhyunkhwa province, 23 from Sindh, seven from Balochistan and three from the largest province of Punjab.
Pakistan government has come under criticism for doing little to eradicate the virus which is a threat to the world.
Security is the main reason for the spread of polio virus as vaccination cannot be organised in tribal areas where Taliban still control large areas.
They consider polio medicine as a conspiracy by the West to sterile Muslims.
Peshawar is considered as hub of polio virus. Polio is still endemic in Pakistan, Afghanistan and Nigeria.
The World Health Organization in May imposed travel restriction on Pakistan.