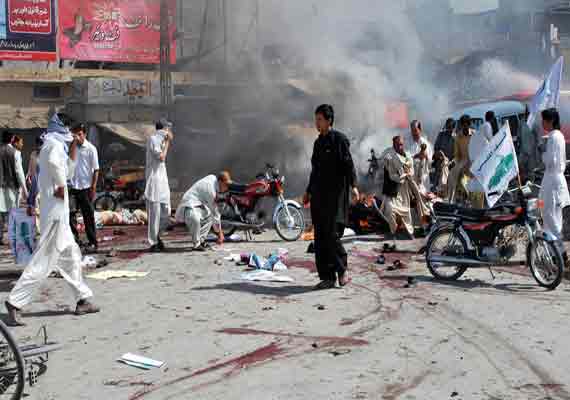 Lahore: Pakistani authorities today claimed they had identified 28 people involved in the recent sectarian clashes in the garrison city of Rawalpindi that claimed 11 lives.
"We have identified 28 people through video footage who were involved in attacking places of worship of a rival sect and damaging public property," Punjab Law Minister Rana Sanaullah said.
Talking to reporters here, he said the government of Punjab province would soon arrest all those identified.  
At least 11 people belonging to the Shia and Sunni sects were killed and dozens injured during clashes that erupted while a Muharram procession by Shias was making its way through Rawalpindi on November 15.  
Authorities identified suspects from photo images and video footage of TV channels that were obtained by security agencies, officials said.