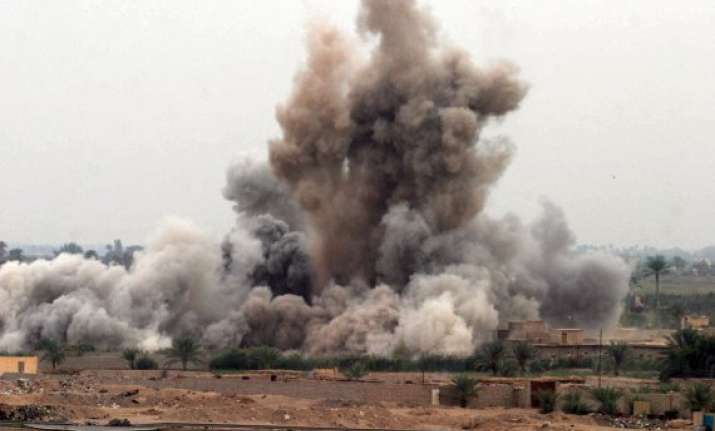 Islamabad: At least 21 militants were killed on Thursday when Pakistani military choppers pounded their hideouts in troubled Khyber tribal district near Afghan border, a day after suicide bomber blew himself up in a peace committee meeting killing five tribesmen.
Security forces early Thursday morning targeted rebels positions in Akakhel and Sipah area of the remote Tirah valley in the northwestern tribal region.
In the attack, 21 militants were killed and their five hideouts destroyed, army said. The air strikes by security forces came a day after a suicide bomber targeted members of peace committee of Zalakhel tribesmen in Pir Mela area of Tirah Valley and killed five persons.
A security official said that the forces have also launched a search operation in the Shakas area of Khyber, where Taliban and other banned militant groups have taken refuge.
There are reports that more than 500 families had left their homes in Dars Jumaat, Shaddaly, Darota and Kulla areas of Akakhel in Tirah during the last three days, fearing military operation.
The strikes are part of the ongoing military operation 'Zarb-e-Azb', launched on June 15 against militants in the restive North Waziristan after a deadly raid on Karachi Airport.