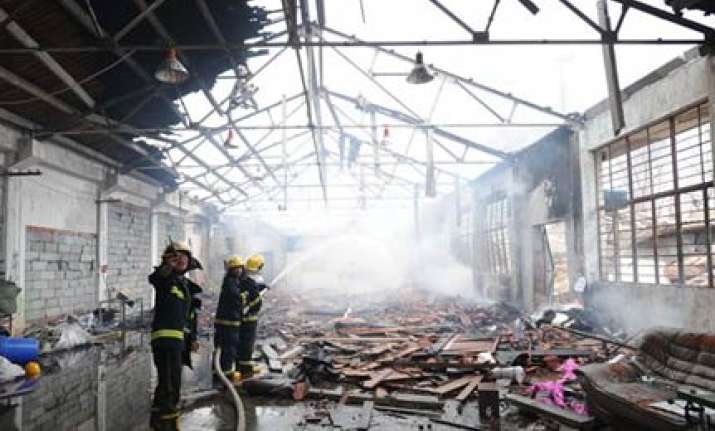 Beijing: At least 16 workers were killed when a major fire swept through a gold mine in east China's Shandong province, where rescuers managed to pull out over 300 others to safety, officials said on Saturday.
The fire broke out last night at Luoshan gold mine in Zhaoyuan city when 329 miners were working underground, the officials said.
Most of the 16 workers died due to suffocation caused by toxic smoke, they said.
 Some of them died in hospital, according to medical workers at Luoshan gold mine. About 39 workers were being treated in hospital.
"We smelt a pungent odour and suspected something may have gone wrong. We closed the vents and waited to be rescued," said Lu Ming, a miner being treated at the People's Hospital of Zhaoyuan.
 The rescued miners appeared in good health but had their eyes covered with white cloth to avoid sudden exposure to sun.
The cause of the accident was being investigated, the officials said, adding the owner of the licenced mine, run by Lingnan Mining Co Ltd, had been taken into police custody.
Rescuers lifted the "last group" of seven trapped miners to the ground today following the mishap which occurred after an electric cable caught fire.
The blaze was put out hours later and power supply gradually restored, the official Xinhua news agency reported.
 In another incident today, six miners were trapped underground at a coal mine in Shifang city of southwest China's Sichuan Province following a "gas outburst". Rescuers were trying to save them.
Earlier this week, two separate coal mine gas leaks in southwest and central China killed 27 miners.
Last year, 2,631 people died in 1,616 coal mine accidents in China, according to official statistics. PTI