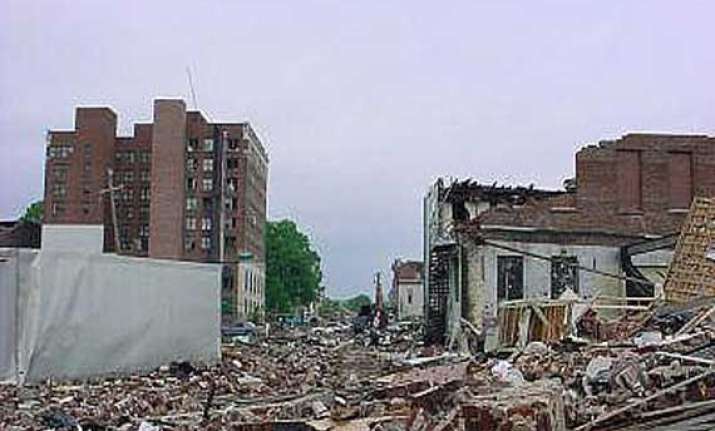 Geneva : Global natural catastrophes and man-made disasters had brought as much as $140 billion economic losses in 2013, according to the latest report released by Swiss Re Group Wednesday.
The Zurich-based insurance company noted that last year's total loss was down from the $196 billion in 2012 and well below the 10-year average of $190 billion, Xinhua reported.
The report said global insured losses reached around $45 billion last year due to large contributions from flooding and hail disasters, down from $81 billion in 2012.
Of the insured losses, $37 billion were generated by natural catastrophes, with hail in Europe and floods in many regions being the main drivers, it noted.
The report highlighted that the massive flooding in central and eastern Europe last year had been listed as the most expensive disaster for insurers, which cost a total of $4.1 billion.