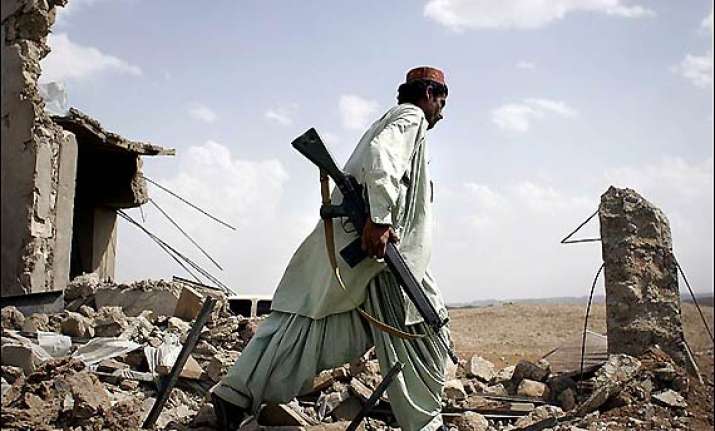 Islamabad, Nov 21: At least 14 Pakistani security personnel, including an army major, were killed and 16 more injured in a clash with separatist rebels of the banned Baloch Liberation Army (BLA) in the restive southwestern Balochistan province, officials said today.

The clash occurred in the mountainous Chamalang area, 400 km from provincial capital Quetta, where security personnel are frequently attacked by armed groups.  The militants attacked a Frontier Corps camp with rockets late last night.

The troops were guarding a private coalmine. The major was killed and three personnel were injured when the rockets hit the camp.

More security personnel were wounded in a subsequent exchange of fire, with the militants and 13 of them succumbing to their injuries.

Azad Baloch, a spokesman for the BLA, telephoned reporters in Quetta and said the group's members fired rockets at the security forces camp.

He claimed the BLA rebels seized weapons from the security personnel.

The spokesman said a rebel was also killed in the shootout.

Baloch put the death toll among the security personnel at 40 but this could not be independently confirmed. 

The Baloch rebels rose up in 2004 to demand political autonomy and a greater share of profits from the province's abundant natural resources.

The scene of the attack was not far from Sui town, where two soldiers were killed in a bombing on Saturday.