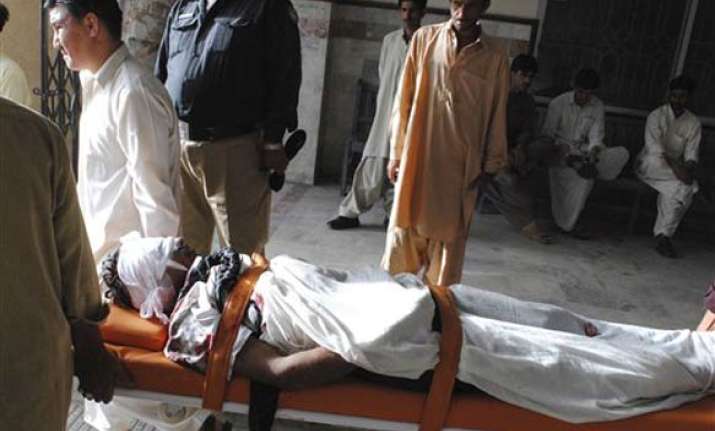 Quetta, Pakistan, July 30: At least 13 people including a woman were killed and several others were injured Saturday morning when unknown gunmen fired at a passenger pick-up near a bus stop in Pakistan's southwest city of Quetta, reported local TV channel Express. 

According to the local media reports and sources of Xinhua in Quetta, the firing incident took place at about 08:00 a.m. local time when two unknown gunmen riding a motorcycle opened fired at a passenger pick-up carrying Shia muslims near a bus stop on the Spini road in a densely populated area of the city.

The gunmen escaped after the firing. Police have arrived the area and cordoned it off for search operation, said local reports, adding that all the injured people have been shifted to the Bolan Medical Complex in the city.No group has taken credit for the attack yet.

Saturday morning's incident is the second of its kind in the city over the last 12 hours. On Friday night, seven people including a nephew of the Chief Minister of Balochistan Province were killed in a sectarian attack in Quetta, capital of the province.