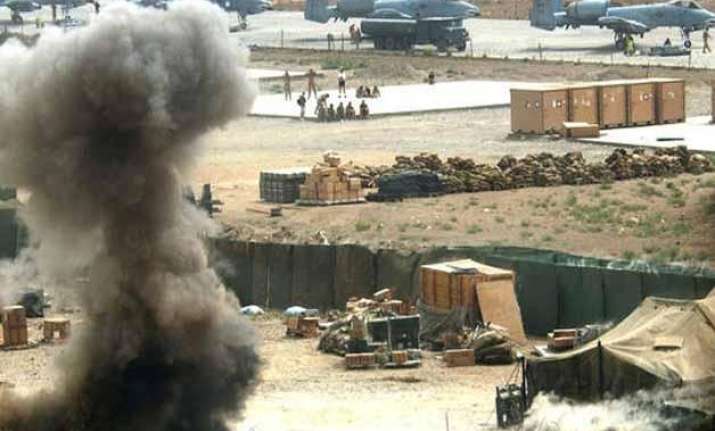 Kabul: At least 11 persons were killed and over 30 injured when a bomb rocked Kunar province of Afghanistan on Saturday, sources said.
The attack occured when a motorcycle bomb was detonated in Asadabad, Xinhua quoted sources and witnesses as saying.
The blast occurred near the provincial governor and police station around 8.30 a.m. (local time), killing 11 people, including three police officers and injuring 30 passersby, a provincial security source said.
The obvious target of the attack was an Afghan Local Police (ALP) patrol, he said.
Security forces have cordoned off the area for precautionary measures.
The toll could rise, as many of the injured were in critical conditions.
Further details about the incident were forthcoming amid the absence of official statement.
No group has claimed responsibility yet for the attack, but the Taliban insurgent group routinely claims responsibility for such attacks.