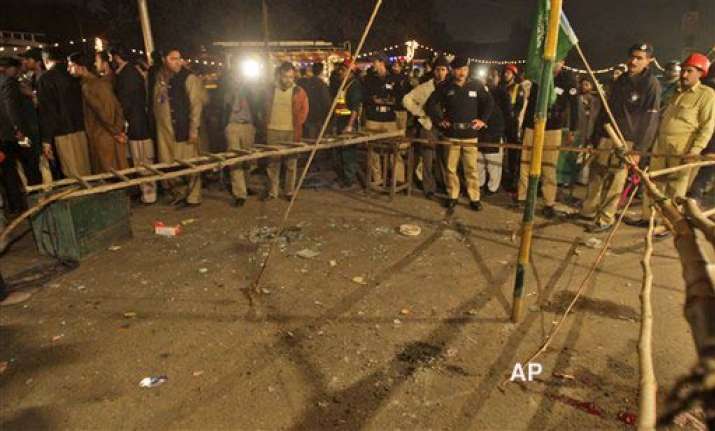 Lahore, Feb 3 :  A low-intensity bomb went off at a Sufi shrine in the old quarters of this eastern Pakistani city today, killing at least one man and injuring 12 others, an official spokesman said.
A large number of people had gathered at the 'langar' or community kitchen of the Baba Haider Saeen shrine near the historic Lahore Fort when the explosion occurred.
The explosive device was planted near the shrine,state-run Rescue 1122 service spokesman Fahim Jehanzeb told PTI.