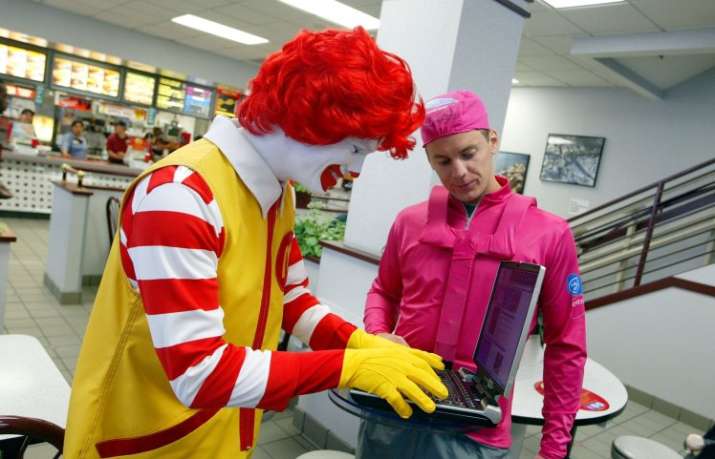 Washington: In an aim to provide safer public Wi-Fi, fast food giant McDonald's has banned all types of pornographic content from their Wi-Fi service.
Almost after two years of pressure from many internet safety groups, McDonald's has finally banned such content in a view to achieve safer public Wi-Fi for "children and families".
With this move, McDonald's has joined the other chain of food companies which have already enforced restrictions on the pornographic content like Chick-fil-A and Panera Bread.
We are always ready for a quick McD trip even when we are too full to eat anything at all. The amazingly delightful menu of McDonald's always entices us and we don't mind giving into the temptation.
On May 15, exactly 76 years ago, brothers Dick and Maurice "Mac" McDonald opened McDonald's Barbecue Restaurant in San Bernardino, California.
They started off as a regular hangout place for teens as it was extremely close to San Bernardino High School. 75 years on, McDonald's has fantastically changed the landscape of international restaurant culture.
Over the years, their scrumptious menu has bowled over not just the kiddos but people of all age groups. Every now and then, we all have been asked by our mommies, daddies or grandparents to get something packed from McD on our way back from work! Such is their blissful menu.