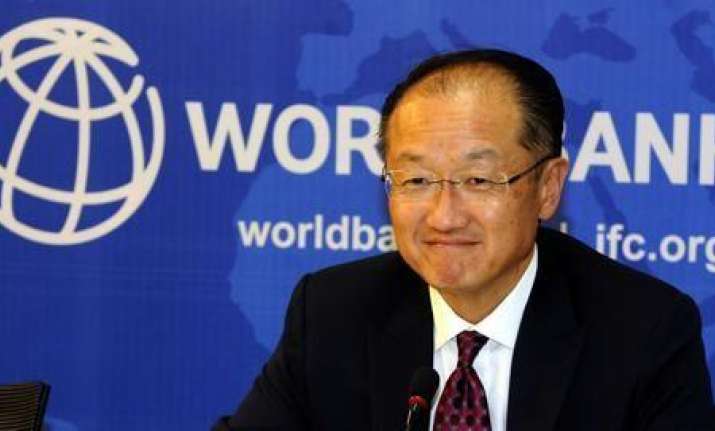 Jim Yong Kim was on Tuesday appointed for a second five-year term as World Bank president.
The decision to appoint Kim was taken unanimously by the global lender by the board of executives. Kim had been the only candidate in a process criticised by World Bank staff and campaigners as lacking in transparency and dominated by the United States. 
"Executive Directors cited the achievements of Bank Group staff and management during Dr. Kim's first four years in office, and recognised his leadership and vision," Xinhua news quoted the World Bank as saying in a statement, adding that his second term will begin on July 1, 2017.
Kim became the 12th President of the World Bank on July 1, 2012. Before this post, he served as President of the famous US academic institution Dartmouth College.
Kim said on Tuesday that he was "humbled" to have the honour of serving a second term as World Bank chief, and that he was committed to working closely with bank staff, partners, and member countries to address global challenges.
"The challenges going forward remain large, with climate change, forced displacement, and pandemics threatening the gains we have made to improve the lives of billions," he said in a statement.
"We will need to work even more closely with partners, and continue to find new and innovative ways to leverage scarce development resources effectively."