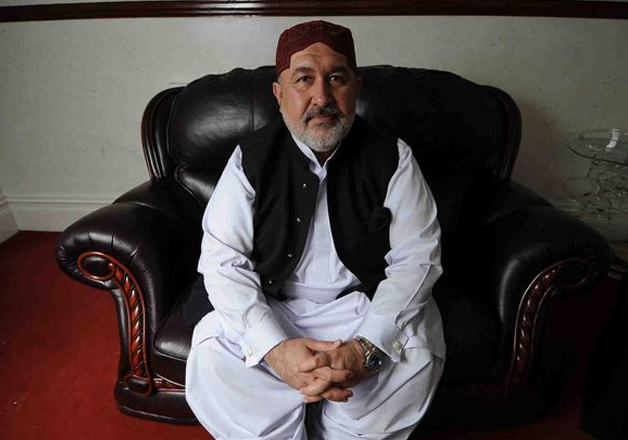 Ahmed Suleman Daud, Baloch leader and the 35th Khan of Kalat, has asserted that the Baloch people are considering formation of a 'government in exile'.
Daud, who lives in Geneva in exile, pointed out that Balochistan existed even before Pakistan was formed.
"We will talk to the Baloch people. Balochistan is a nation and there are many tribals included within it. There are no differences among the Baloch people. It is a big nation and we will consult all stakeholders, and if God wishes, with talks, some day we are working for the formation of an exiled government. We are thinking over it. It is possible and there is no doubt about it," Daud said.
When asked to explain the strategy that he will adopt to get an exiled government in place, Daud said that Baloch people will go around the world lobbying for the cause and with the support of its people, the day is not far where the support will be won. 
He also insisted that Balochistan is a reality and the proof of its existence is with the British. Refuting the claims that Balochistan belongs to Pakistan, Daud threw light on the history of Balochistan and pointed out how Islamabad annexed it with the help of its military.
"Balochistan was free for nine months and later a council meeting was initiated. Many sardars and nawabs attended the meeting, but the Khans were not present. Balochistan has upper and lower houses who rejected being part of Pakistan. Pakistan made three states and later sent their army troops. And finally on August 28, Kalat Balochistan was annexed," he said.
When asked to explain how they can even think of independence given the fact that Pakistan was a nuclear weapons state, he said that as far as the Baloch movement is concerned, it has nothing to do with Pakistan being or not being a nuclear state.
"Yes, they are powerful and we are weak, it is not necessary that they will always remain powerful and we will always remain weak," he added.