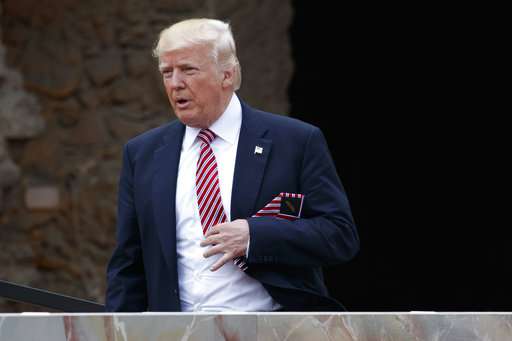 The United States on Tuesday imposed new economic sanctions on Iran over its ballistic missile program and alleged that Tehran's "malign activities" in the Middle East undercut any "positive contributions" coming from the 2015 Iran nuclear accord.
According to a report in Newsweek, the Trump administration announced that  it was targeting 18 entities and people for supporting what is said was "illicit Iranian actors or transnational criminal activity."
The US State Department, in a statement, further alleged that Iran's continuing support to terrorist groups such as Hezbollah, Hamas, and Palestinian Islamic Jihad threaten Israel and stability in the Middle East. 
"Iran has maintained its steadfast support for the Assad regime in Syria, despite Assad's atrocities against his own people. Iran also continues to provide the Houthi rebels in Yemen with advanced weaponry that threatens freedom of navigation in the Red Sea, has been used to attack Saudi Arabia, and is prolonging the Yemen conflict. Additionally, Iran continues to test and develop ballistic missiles, in direct defiance of U.N. Security Council Resolution 2231," the statement said.
"The United States remains deeply concerned about Iran's malign activities across the Middle East which undermine regional stability, security, and prosperity," it added.
Reacting to new US sanctions, Iran's foreign ministry said the US action was "contemptible" and "worthless".
In a statement, Iran's Foreign Ministry said that Tehran will reciprocate the move by imposing sanctions on a number of American natural and legal persons who have taken steps against the Iranian people and other Muslim nations in the region.