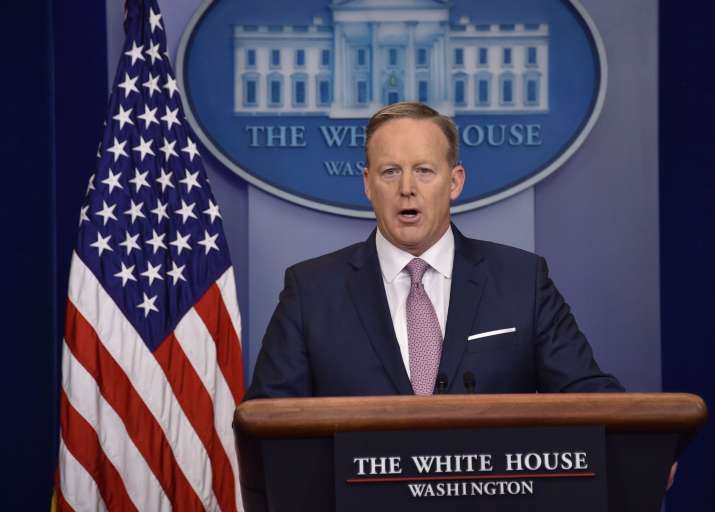 The United States has warned that it may take further action on Syria if Damascus continued to use chemical weapons on civilian population.
White House spokesperson Sean Spicer claimed that US missile strikes destroyed 20 per cent of Syria's fixed-wing aircraft and warned that the US is keeping options open for future action.
"The sight of people being gassed and blown away by barrel bombs ensures that if we see this kind of action again, we hold open the possibility of future action," Xinhua quoted White House spokesman Sean Spicer as saying.
The US on Thursday launched 59 Tomahawk missiles at Syria to neutralise its chemical weapon arsenal, two days after reports of a chemical weapons attack emerged from the battleground in Syria, which the West said the Syrian government should be to blame.
"The resulting action of what happened ensured that their fuelling operation is gone from this air facility, 20 per cent of their fixed-wing aircraft were destroyed and knocked out," Spicer said of the US missile attacks on Thursday.
US President Donald Trump told Congress that his decision to attack Syria was in the interest of the US, adding that further actions are being considered.
(With IANS inputs)