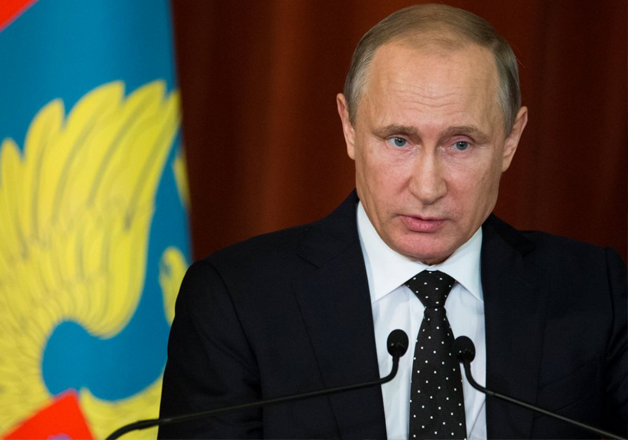 The United States on Thursday said that it expanded sanctions on Russia over its continuing support for Ukraine's rebels and the 2014 seizure of Crimea.
In a release, the Treasury Department said that its Office of Foreign Assets Control had updated its sanctions lists targeting individuals and entities that have played a role in the Ukraine conflict.
It included 17 Ukrainian separatists, 11 of them officials of the Russian government established in Crimea after illegally annexing the northern Black Sea peninsula in 2014. It also blacklisted a large number of Russian companies operating in Crimea, including major maritime and defense businesses.
The United States first announced sanctions against Russia in March 2014 following Russia's deployment of military forces to Ukraine's Crimean Peninsula. The European Union has also imposed sanctions against Russia for its annexation of Crimea.
The sanctions aim to lock those blacklisted out of global financial networks, thereby limiting their ability to do business, by banning any US entities and individuals from doing business with them.
Tensions over the situation in Ukraine have heightened in recent weeks, after Russia accused Ukrainian intelligence analysts of plotting terrorist attacks on critical infrastructure in Crimea.
Ukraine has denied the accusations, which President Petro Poroshenko described as a false "pretext for more military threats against Ukraine."
Notice of the updated sanctions lists comes ahead of the G-20 Summit in China next week, where President Obama and Russian President Vladimir Putin are expected to meet.
With Agency Inputs